Unlocking the Cold Chain: Discover Refrigerated Storage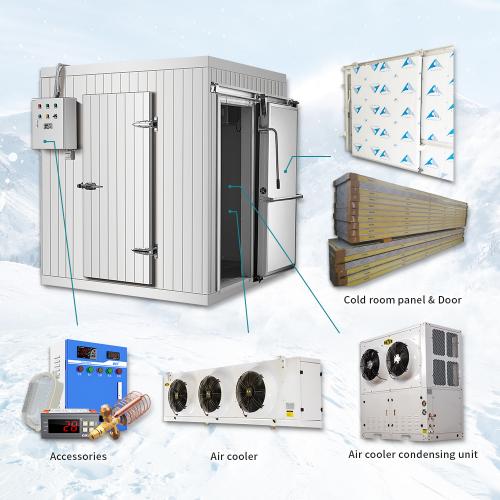 The cold chain, a temperature-controlled supply chain, plays a pivotal role in preserving the quality and safety of products such as food, pharmaceuticals, and chemicals from production to consumption. At the heart of this sophisticated process lies the innovative technology of refrigerated storage, a key to unlocking the full potential of the cold chain. Refrigerated storage provides the optimal environment for products that require specific temperature conditions. From fresh produce and dairy products to vaccines and life-saving medicines, maintaining the right temperature ensures the preservation of freshness and quality. For instance, refrigeration in the food industry significantly reduces the growth of harmful bacteria and slows down the process of decay, extending the shelf life of products. Similarly, pharmaceuticals can lose their efficacy if exposed to inappropriate temperatures, making refrigerated storage indispensable for preserving their therapeutic properties. Stringent safety standards and regulations govern the transportation and storage of perishable goods. Refrigerated storage addresses these requirements by maintaining consistent temperatures within a predetermined range.
This prevents temperature fluctuations that could compromise the integrity of the products during transit or storage. By adhering to these standards, businesses can build trust with customers, regulators, and partners, leading to increased reliability and improved market access. The cold chain employs various refrigeration technologies, each tailored to specific needs. Conventional vapor compression refrigeration, using refrigerants like Freon, has been widely utilized for decades. However, concerns over environmental impact and energy efficiency have led to the development of more sustainable options. Innovative technologies like magnetic cooling, absorption refrigeration, and thermoelectric cooling are gaining popularity due to their reduced carbon footprint and higher energy efficiency. As technology continues to advance, the future of refrigerated storage looks promising. The integration of the Internet of Things (IoT) enables real-time monitoring of temperature and humidity, allowing for immediate responses to any deviations.
Additionally, advancements in insulation materials and container designs contribute to more effective temperature control and reduced energy consumption. In conclusion, refrigerated storage is the backbone of the cold chain, ensuring the safe and efficient transport and storage of perishable goods across the globe. By preserving freshness, meeting safety standards, and embracing innovative technologies, this crucial aspect of the supply chain enables businesses to reach new heights of success while delivering high-quality products to consumers. As we look to the future, ongoing advancements in refrigeration technology will continue to unlock cung cap kho lanh the potential of the cold chain, benefitting industries, economies, and society as a whole." In the world of modern food preservation and storage, refrigeration stands as a pioneering innovation that has revolutionized the way we keep our perishables fresh and safe for consumption.